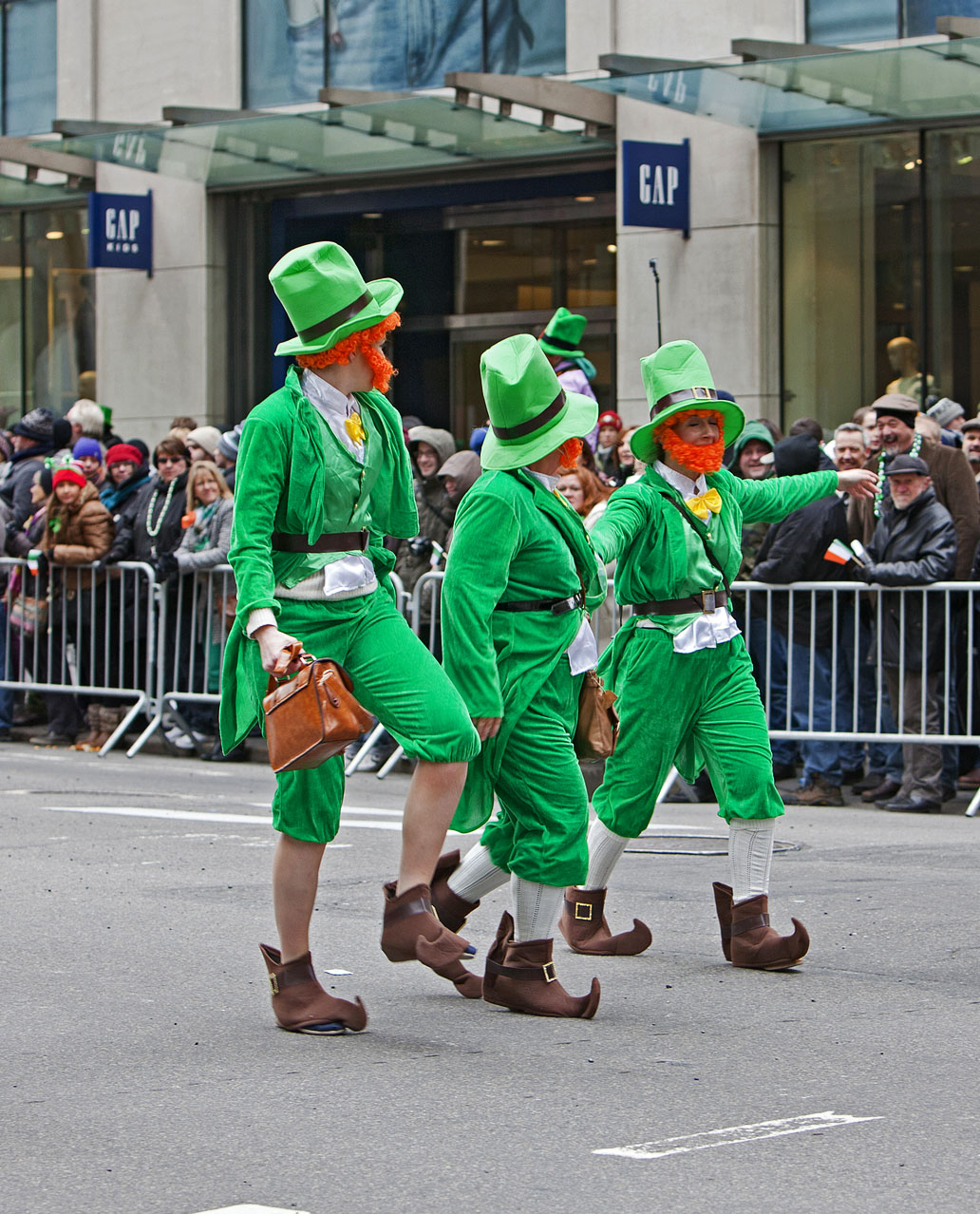 St. Patrick's Day Parade – New York
Event Details
Event Location
Manhattan
44th Street and Fifth Avenue (check parade route ahead of time)
New York
Event Price
Free
Main Airport
John F Kennedy - JFK (US)
What to expect
NYC in springtime is an ideal season to visit the Big Apple. If you can handle screaming bagpipes and enjoy good beer, you're going to love the New York City Saint Patrick's Day Parade. Fun fact: The United States hadn't even declared its independence as a nation when the Irish first paraded, but 250+ years later, they're still going strong. Be among the two million spectators lining the Fifth Avenue parade route to cheer on the marchers, bands and assorted politicians. And of course, all those bagpipers.
While you're there
Tips for getting there and back
Travelers to New York can choose between three airports: LaGuardia, JFK and Newark. All have public transit options, shuttle buses and taxi or limo service into the city. Check with Uber and Lyft, too.
Where to eat
There are an estimated 2,000 Irish bars in New York serving lots of excellent Irish whiskey and beer plus satisfying pub grub but McSorley's stands out for sheer longevity; folks have been happily imbibing in the ale house since 1854.
Reflection
Want to blend in with the crowds? Wear green and plenty of it.
Travel Info
When should I go
Give yourself a couple of extra days before and after the parade to see the Statue of Liberty, Rockefeller Center, the museums, the shopping and numerous restaurants featuring cuisines of the world.
Where should I stay
Check out your favorite hotel site and compare prices. Manhattan is pricy but it's closest to the parade and other top attractions.