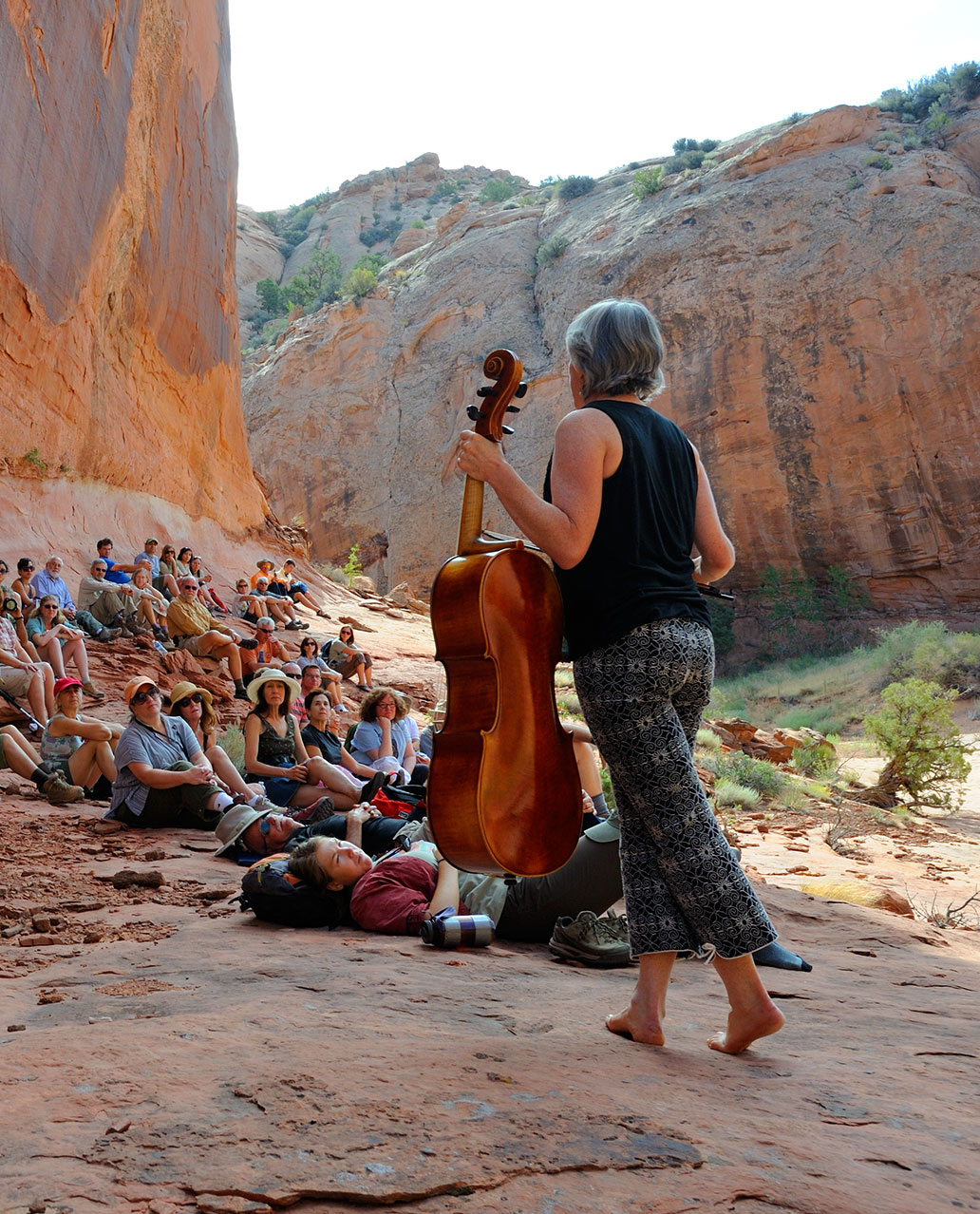 Moab Music Festival
Event Details
Event Location
Star Hall, Sorrel River Ranch, Ruby-Horsethief & Westwater Canyons, Red Cliffs Lodge, Moab Wilderness, Colorado River Wilderness Grotto, Cataract Canyon
159 E Center St.
Moab
Event Price
Many events are free. Tickets to paid events range from $25 to $2,500.
Main Airport
Salt Lake City International - SLC (US)
Richard Bowditch
What to expect
Would you like to enjoy world-class concerts – jazz, classical, latin and chamber music – amidst a magical landscape of breathtaking red rock formations? If so, the Moab Music Festival is for you. This unique musical experience celebrates its 25th year in the natural beauty of southeastern Utah with performances by Kristen Lee on violin, percussion by Justin Hines, Christopher Layer on bagpipes, Marco Granados on flute and many, many more. So many concerts, indoors and out including a musical raft trip down the Colorado (Sept. 11). No matter what you hear or where you listen, these concerts will be memorable.
While you're there
Tips for getting there and back
It's easy to find cheap flights to the Moab Music Festival, and it all starts with FareCompare. Did you know that Alaskan, Frontier, and Southwest Airlines fly domestic US flights to Salt Lake City? Remember, the cheapest days to fly are usually Tuesdays, Wednesdays and Saturdays.
Reflection
Moab Music Festival has many lodging partners and food/drink partners to provide you with cheap places to stay and eat. There is a full list
here
. Also provided is a list of what to bring and other things to do in Moab.
Travel Info
When should I go
Make a schedule ahead of time of the concerts you want to see and activities you want to do, and book your flight around them. Note: Tickets can sell out fast, plus most of the free events are first come first serve; it is strongly recommended you plan in advance.