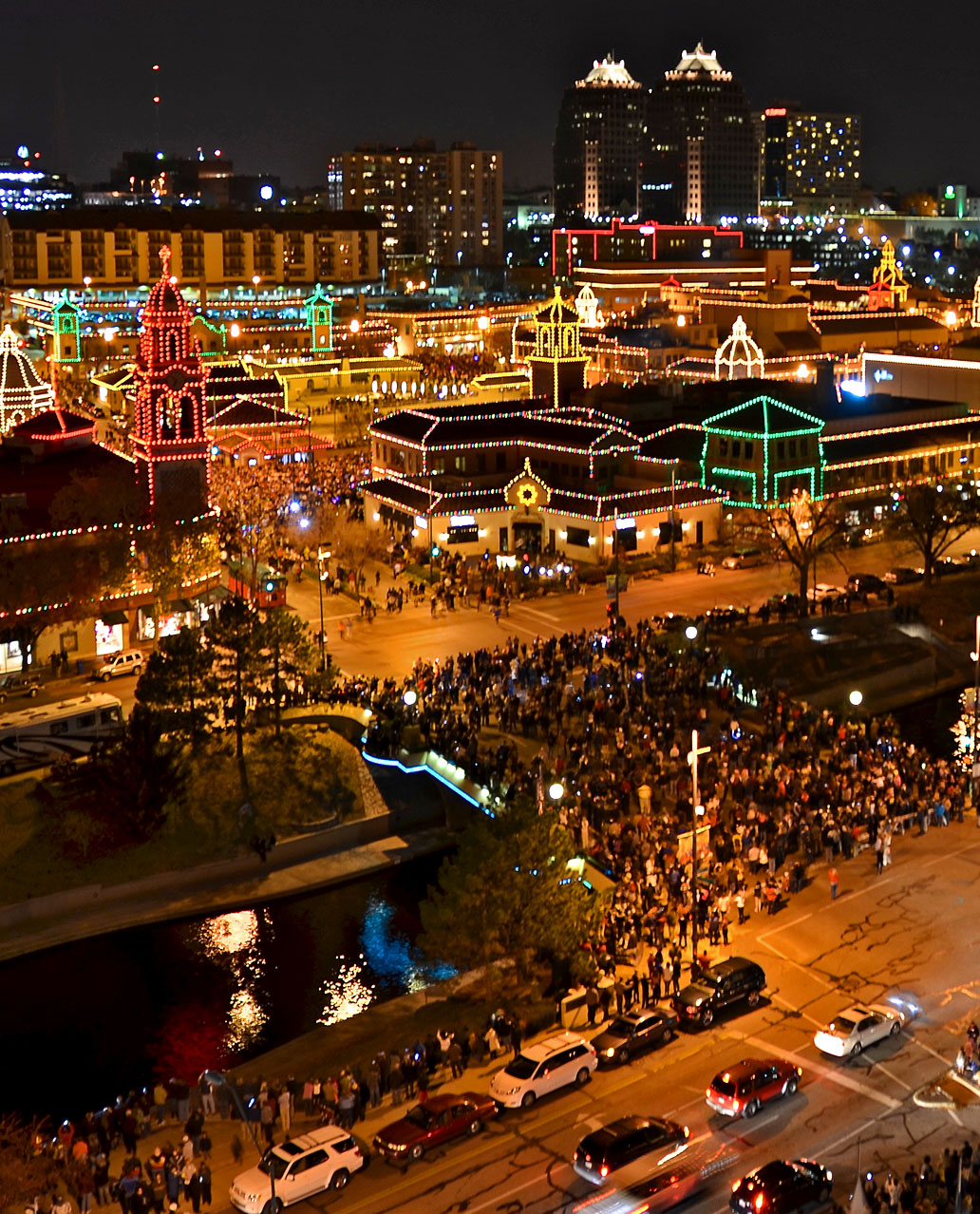 Annual KCP&L Plaza Lighting Ceremony
Event Details
Event Location
Country Club Plaza. Main Stage at Nichols Road & Pennsylvania, by Brio Tuscan Grille
4750 Broadway St. 64112
Kansas City
Event Price
Free
Main Airport
Kansas City International - MCI (US)
What to expect
The time is near to start spreading some Christmas cheer. The world's first shopping center designed and built to accommodate shoppers arriving by car has a famous, annual Christmas Lighting Ceremony that is a perfect way to start a magical holiday season. The normally beautiful 15 blocks of outdoor upscale shopping area of KC designed after Spanish city of Seville is transformed into a winter wonderland. The evening of Thanksgiving a ceremony with celebrities, star athletes and musicians celebrate with live performances, awards, contests, surprise appearances fireworks and flipping of the switch: to light more than a hundred thousand lights. Its the perfect opportunity to have dinner and a movie with the family, have a horse drawn carriage chauffeur you and your date around the plaza, or just hang out on the rooftop parking garages with friends. This event is a great time to experience all the Kansas City has to offer, food, music, shopping and even Christmas. If you can handle the chilly weather and expensive stores you will thoroughly enjoying the lighting spectacular.
While you're there
Tips for getting there and back
Don't miss your chance to dazzle the entire family. Book flights to the KCP&L Lighting Ceremony for a grand time for all! The ceremony starts at 5pm but there around 2pm and explore the plaza, have a bite to eat. The movie theater, Barnes and Noble and Starbucks are great places to pass the time.
Where to eat
There are great places right on the Plaza to eat: Brio - next to the center stage, this upscale Italian restaurant is great for happy hour. Jack Stack - Kansas City is the world headquarters for BBQ, this is the KC staple that invented the famous Burnt Ends. Fogo De Chao - Amazing upscale Brazilian Steakhouse with all-you-can-eat premium meat carved table side plus an extensive salad bar. Winstead's Drive In - Rated by Food Network Magazine as having the 'Best Hamburger' in the state of Missouri, it is one of the first drive-in restaurants in the US known for cheeseburgers, "skyscraper" sodas and milkshakes built to serve five or six.
Travel Info
When should I go
Little known secret, in August every year is when they start hanging lights on the Plaza. Hundreds of thousands of lights are finished and ready to test the night before Thanksgiving. You can get a less crowded exclusive viewing of the lights being turned on, when the do a test Wednesday at 2am. On the day of the ceremony, pre-show performances and great giveaways start happening at 5pm.
Where should I stay
The plaza has few great hotels, but the Intercontinental has the best view of the plaza, be sure to ask for a room with the plaza view.