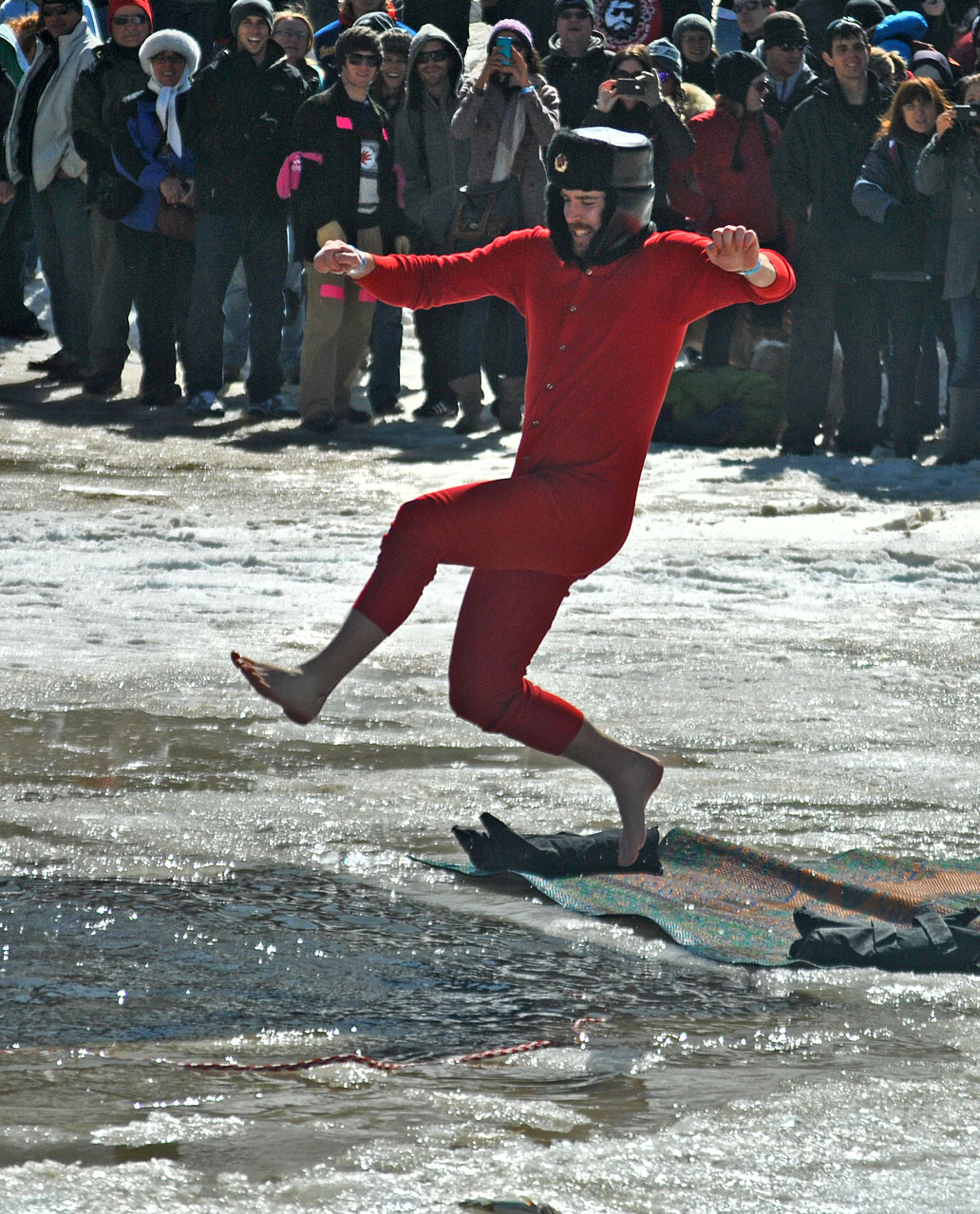 Frozen Dead Guy Days
Event Details
Event Location
Teen Center and around town
151 East 1st St, Nederland
Nederland
Event Price
Entry fees: $75 Coffin Race / $20 Polar Plunge / $30 Snowy Human Foosball
Main Airport
Denver International - DEN (US)
What to expect
Have you ever imagined a bunch of men and women dressed as frozen dead guys jumping into an icy lake? The Polar Plunge is just one competition that happens in a little town in Colorado called Nederland during this spooky-themed festival, the Frozen Dead Guy Days. Unofficially, it's a celebration of the end of the winter season… but there is more to this story. Nestled between the pine tree forested Rocky Mountains and a serene lake, an official 'frozen dead guy' lies inside a box: Grandpa Bredo Morstoel. Cryogenically frozen by his grandson in 1993, Grandpa has been enveloped with dry ice since. The stigma of having a 'frozen dead guy' around turned into a famous celebration. Friday night starts with a lighting ceremony, procession, and ball in Chipeta Park. Who will be the next Ice Queen and Grandpa Look-a-like? The main events occur on Saturday, with the Parade of Hearses, Costume Polar Plunge and Coffin Races. Small teams of competitors painted in pale colors, wearing pink shorts and socks, race in groups while lifting a coffin with a person inside. Our bet? You'll probably be the first among your friends to attend this type of event!
While you're there
Tips for getting there and back
Flight deals to the Frozen Dead Guy Days are just a hair's breadth away with the help of FareCompare's search site. Domestic travelers, shop between 3.5-1.5 months prior to the event for your best chances at finding a great deal.