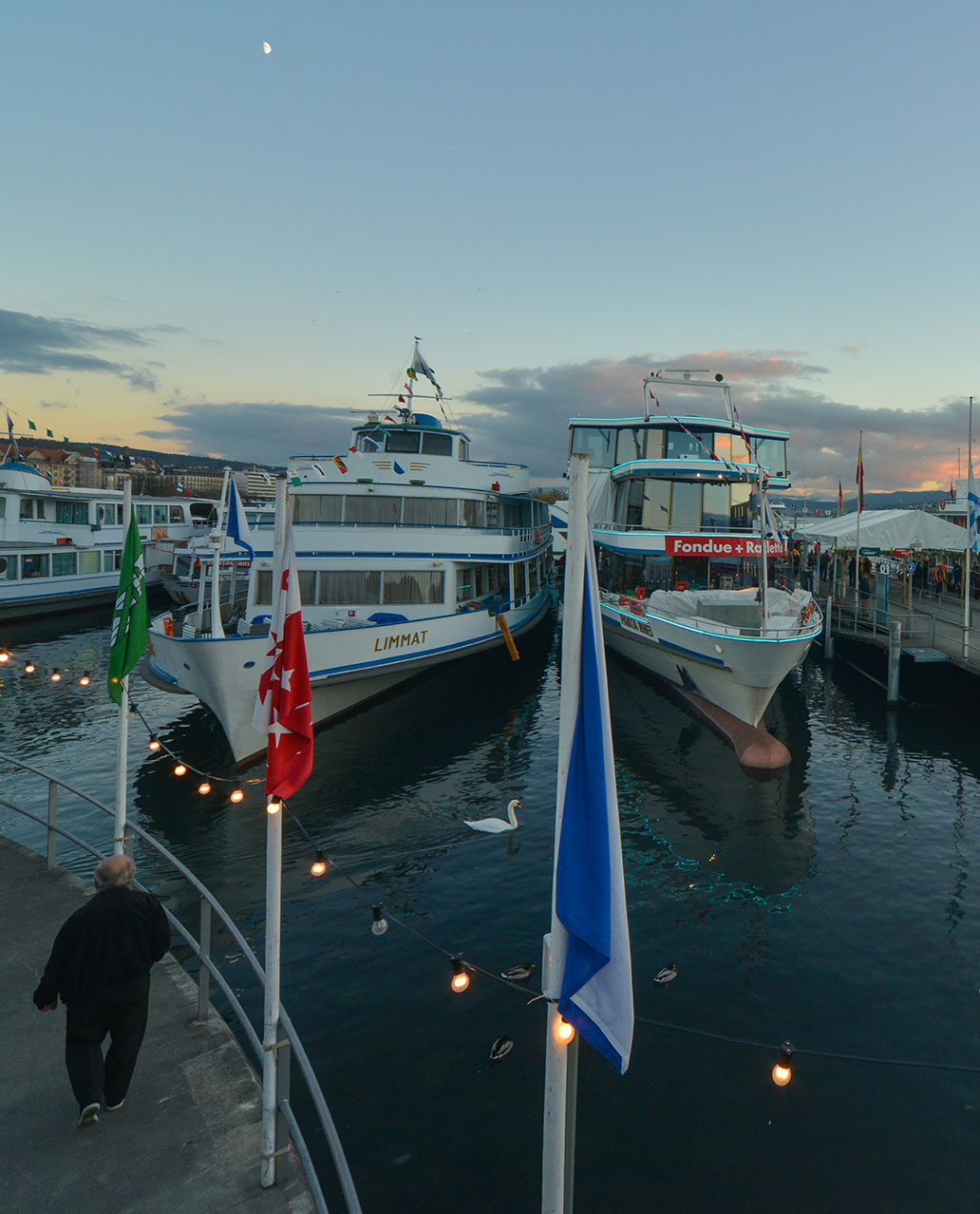 EXPOVINA
Event Details
Event Location
Bürkliplatz
Next to the Bürkliplatz Fährterminal (ferry terminal) and Stadtbahn-Haltestelle (subway stop)
Zürich
Event Price
Boat rides & wine tasting packages vary starting at CHF 99. CHF 25 entry fee (includes exhibition / wine list catalog)
Main Airport
Zurich - ZRH (CH)
EXPOVINA
What to expect
Wine lovers looking for a charming experience need not look further. The largest public wine exhibition in Europe, EXPOVINA, opens its doors for the 63rd time. The doors face the gorgeous Lake Zurich lakeshore, as the event is hosted inside 12 ships moored at Bürkliplatz! You can sample a wide range of wines from a sunny boat deck with a lake view! Zurich turns into a Swiss wine metropolis for two weeks. Around 4,000 wines from all over the world are featured. Each boat is organized with various booths and spots for both specialty food and wine tastings: the Trattoria italiana, Fondue & Raclette Stuben, even a Seafood Corner. Wine importers, dealers and traders from all over Switzerland will be there. Hear industry experts speak during the Wine Forum or take a class to perfect your tasting skills. There is a wine raffle, so get in on the fun. Prost!
While you're there
Tips for getting there and back
Do you have a half day to spare and travel around Europe? Finding cheap flights to Expovina is often easier if you look for connecting flights versus just non-stops. Bigger airports are usually cheaper than smaller ones too. Remember that you can take a train to Zurich from neighboring countries. If you've arrived Zurich on a train from another city, all you need to do is take the tram # 11 towards Rehalp until you reach the Bürkliplatz stop. You can also get off earlier and take a walk through Old Town and down the Bahnhofstrasse until you come to the lake shore.
Reflection
There are so many choices of wines, it's easy to get overwhelmed. Make a choice on the region or type of wines to focus on. You'll have an easier time getting to know a smaller subset of wines than if you try to conquer them all (which is impossible).
Travel Info
When should I go
Those who cannot wait for the Expovina in November should attend the Expovina Primavera, the spring exposition taking place in Zurich with all the extraordinary 2015 wines available for tasting. It will be opened daily until April 7, 2016. Arrive as early as possible each day to avoid the crowds. There is typically a discount on the entry fee if you arrive before 1pm.